jun 7th '16
VOLTO! is back in Hollywood on SATURDAY, July 2nd '16 @ The Viper Room....and it's ONLY $15 bucks! it's gonna a great show, so bring it on!!!

with...
Danny Carey on drums
Jimmy Earl on bass
Matt Rohde on keys
John Ziegler Music on guitar
Rich Renken on sonics
Andrew Harvey aka Qua-Too:The Black Unicorn on liquid lightshow

doors open around 8pm(Socionic, Nothin' Personal, & Jason Mezilis are opening) with VOLTO! hitting the stage around 11:45pm.
*plus, we've got our brand new robotiki shirts, hoodies, and other stuff available at the shows, *and online for everyone worldwide right here....http://www.imaginalus.com/ volto/

THESE SHOWS HAVE BEEN SELLING OUT, so score your advance tix asap directly from the link right here,.... https://ticketbat.com/event/volto

we sure hope to see you all soon, thanx and cheers!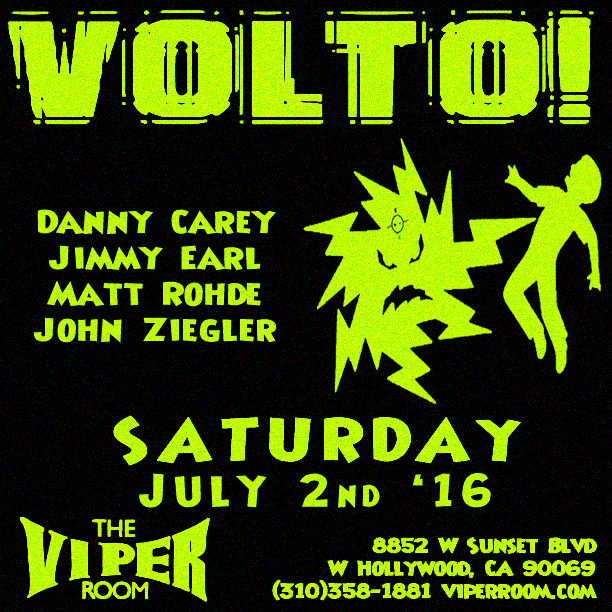 _________________________________________________________
the shows have been selling out, so please make sure to procure advanced tickets and reservations. we thank you all for your continued support! also, make sure to join us on facebook and follow us on twitter....
also, every monday in los angeles, it's john z w/ "monday night jamz"
@ the baked potato
3787 cahuenga blvd. w,
universal city, ca 91604
(818) 980-1615
________________________________________________________